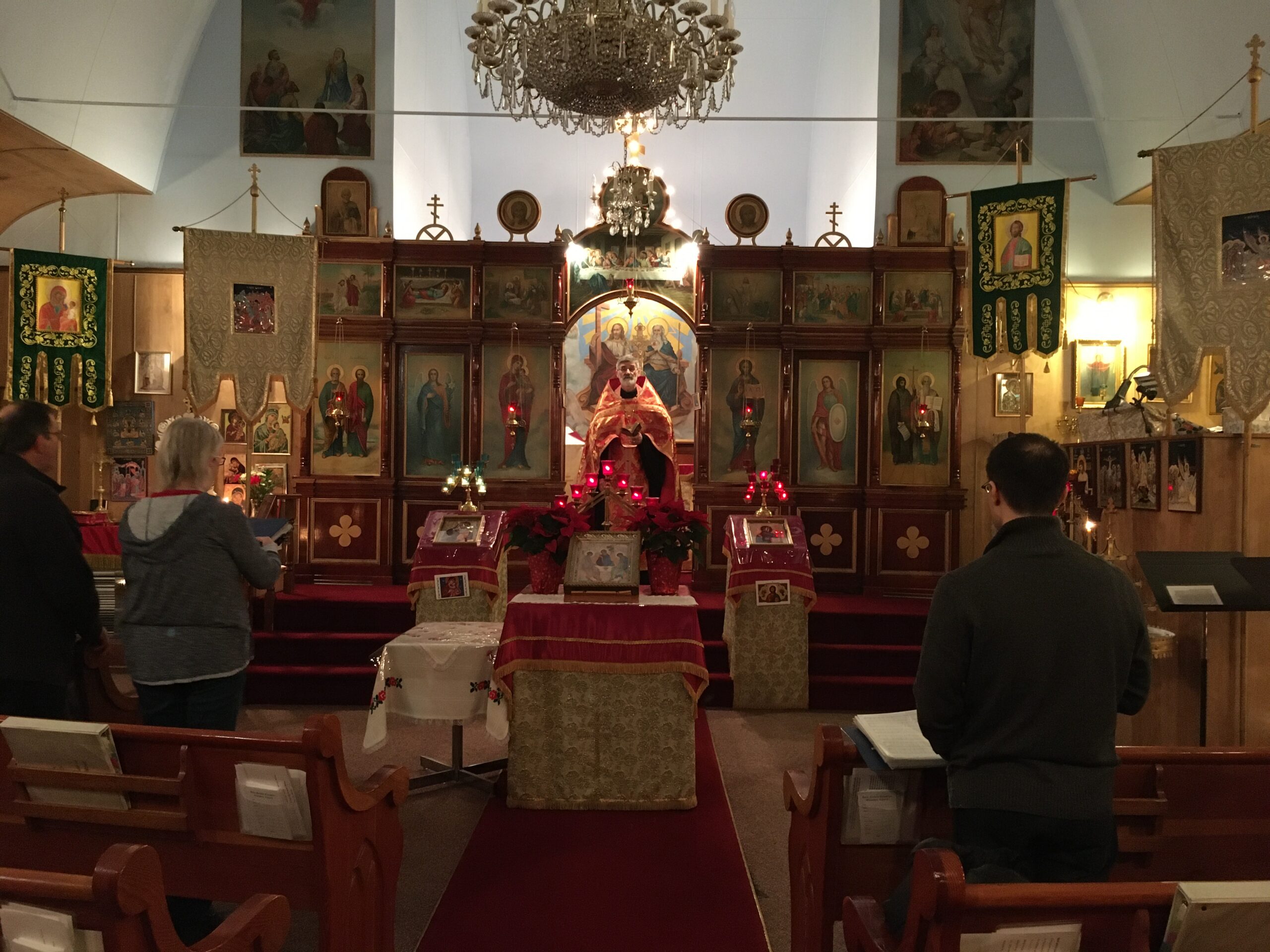 Who We Are
We are a small and humble group of Orthodox Christian believers in Edmonton. Our parish is located on historic Church Street right outside of downtown. We welcome all who wish to experience the Orthodox faith! Services are in English and follow the Old Calendar.
Our Story
We began over 60 years ago as a small band of Ukrainian immigrants intent on expressing and showing their Orthodox Faith to others. Since then, we've gone though many changes, but one thing that has not changed is our devotion and dedication to Jesus Christ and proclaiming him not just crucified but risen!
Please take a look at this full history of our parish. We thank Fr. Seraphim for compiling this history for us and helping to keep it updated!